Expansion
Comedian Kunal Kamra's proposed show in Gurugram has triggered protests in the city. Vishwa Hindu Parishad (VHP) has written a letter to the District Deputy Commissioner demanding cancellation of the show.
The VHP has written in its letter, "Comedian Kunal Kamra has a program in the city on 17th September. He makes fun of Hindu gods and goddesses, which can create a tense atmosphere in the district.
It has been said in the letter that cases are already registered against Kamra. This program should be canceled immediately or else the workers of Vishwa Hindu Parishad and Bajrang Dal will protest against it.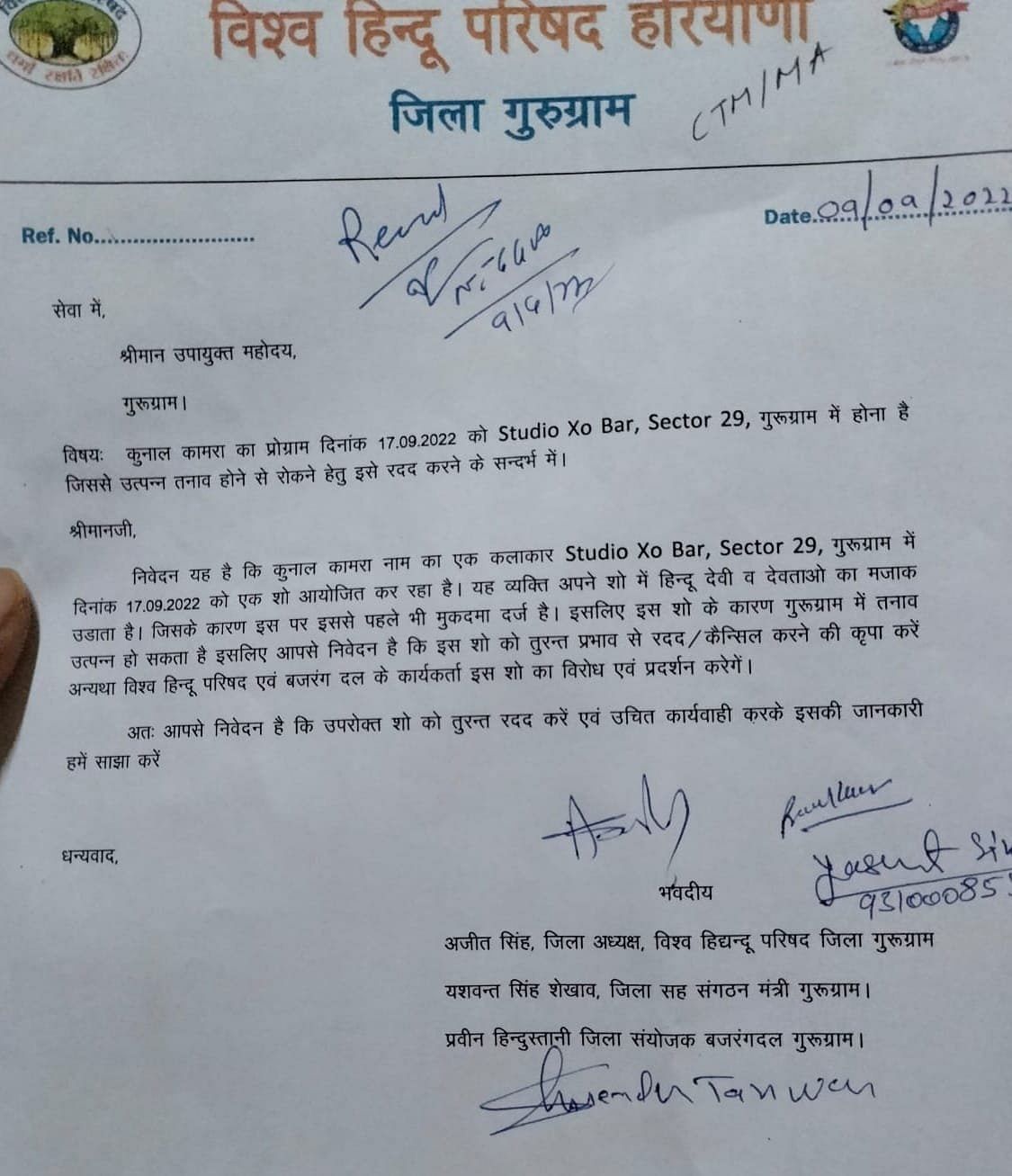 ,